Dinner Is Solved
Discover recipes you can cook with the ingredients in your home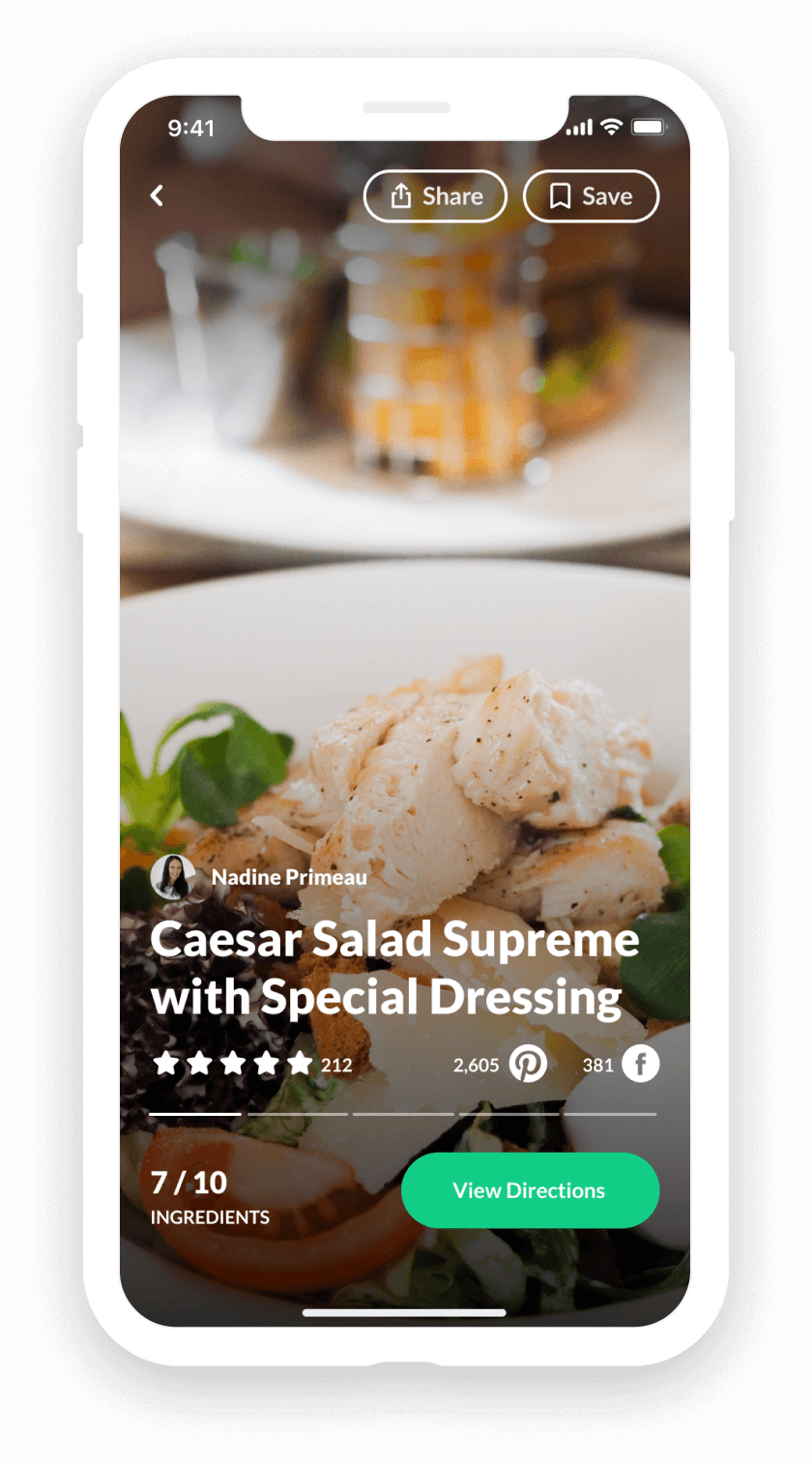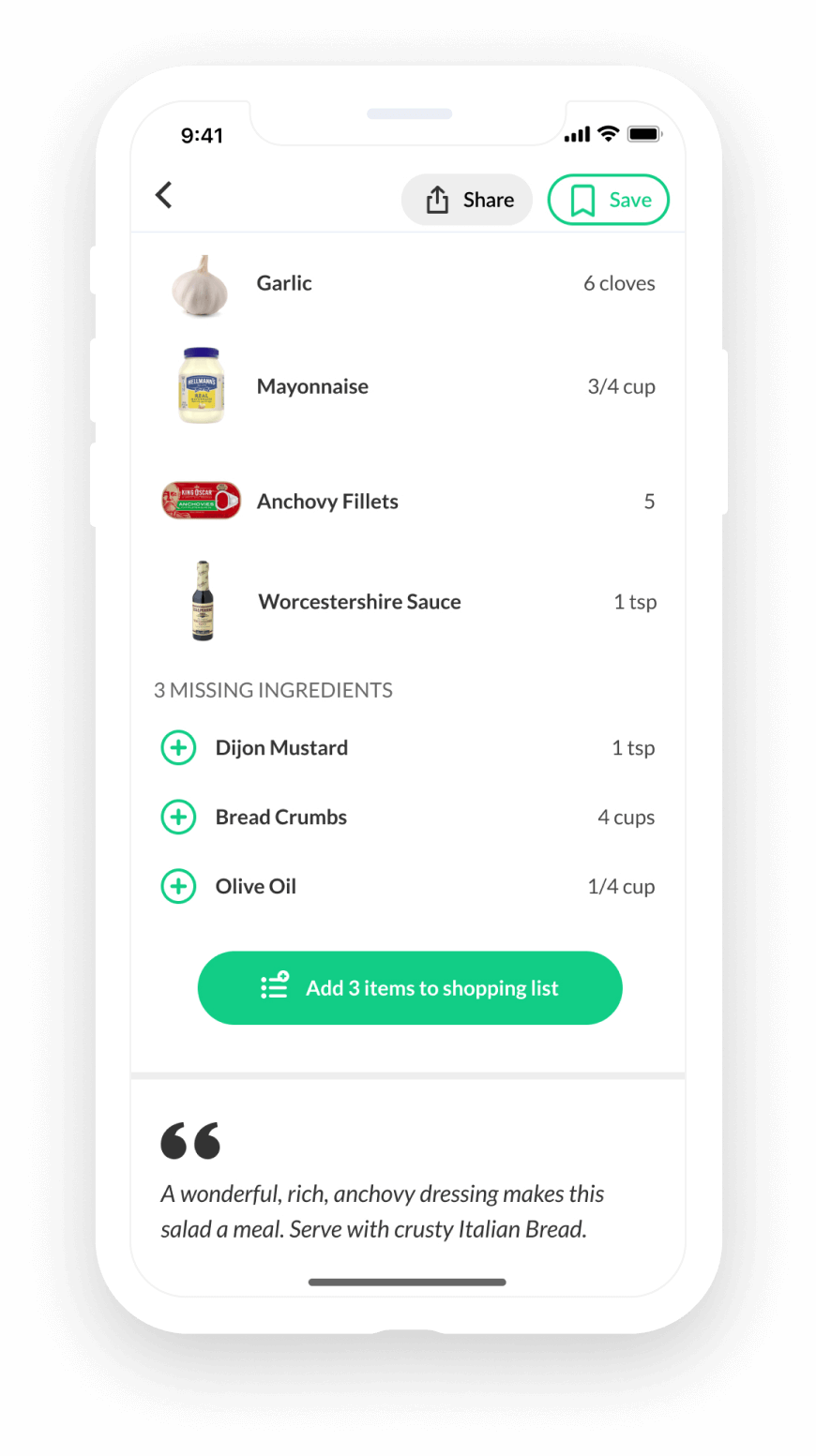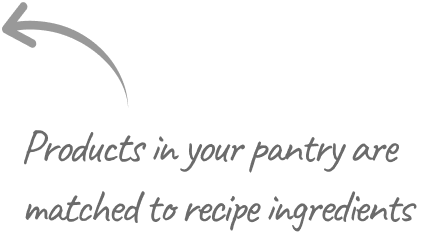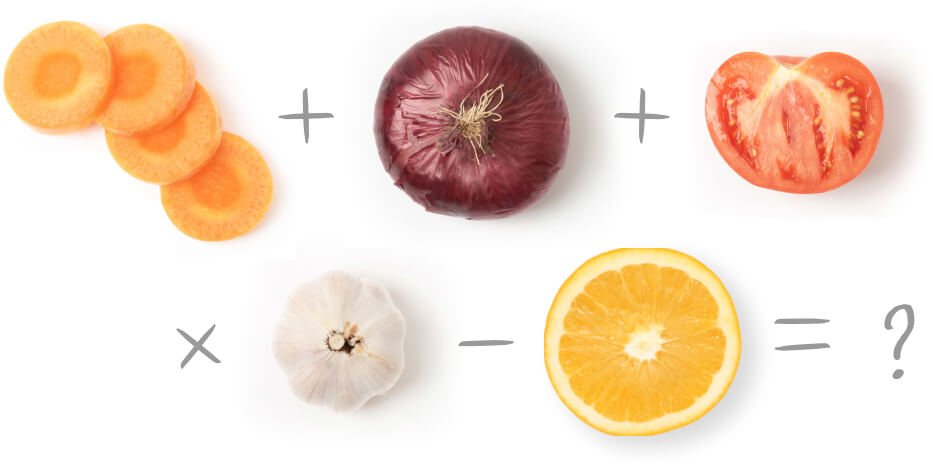 A pantry of possibilities
Cooklist connects to your grocery store loyalty cards to deliver the dinner inspiration you need. See a feed of recipes you can cook with the food in your home. Stop looking at the products in your pantry and open Cooklist to see the possibilities of the meals you can create right now.
Plan Your Meals
Choose from ready to eat products and made from scratch recipes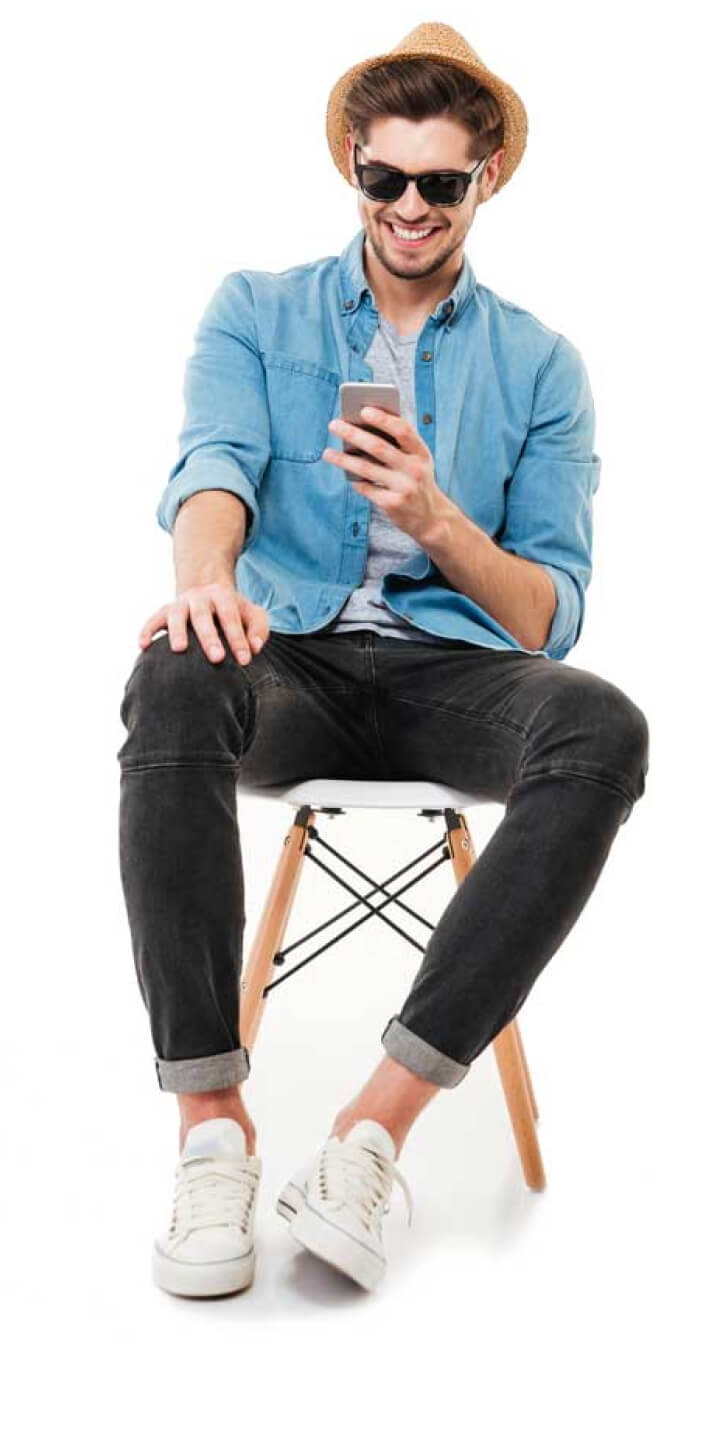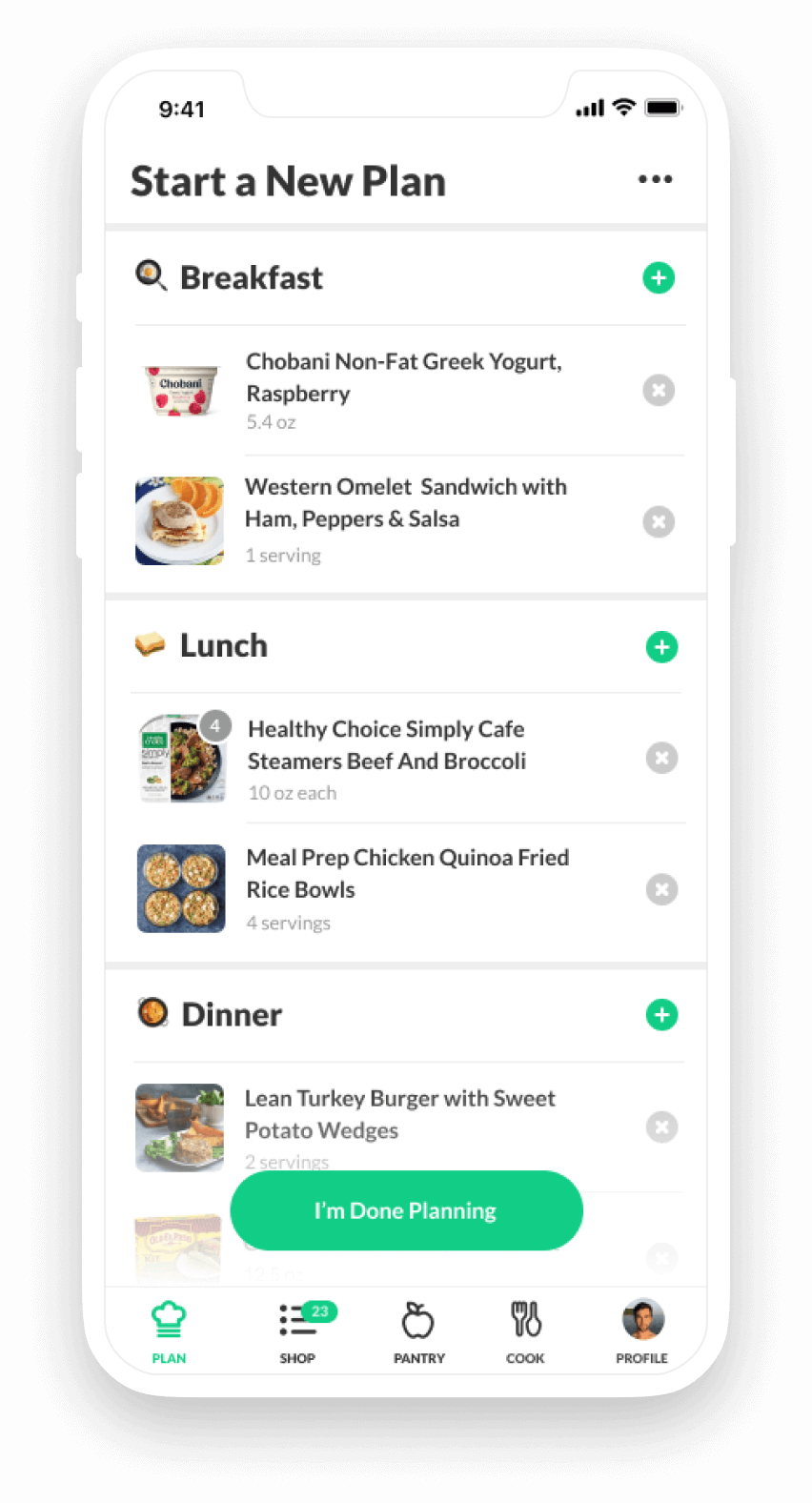 A goal without a plan is just a wish
Start your week off with a plan that has everything you need to reach your goals. Browse collections of quick and easy recipes alongside partial prep and ready to eat products for those nights when you don't have time to cook from scratch.

It doesn't stop at just meals, Cooklist can help you plan for the household essentials and personal care items you need too. Once you're done planning, a shopping list is automatically created with everything you need.
Automatic Grocery Shopping
Recipes, products and ingredients are united in a way like never before to create a shopping list that practically writes itself.
A meal kit experience
at grocery store prices
Simply choose the meals that you want to have and Cooklist automatically creates a shopping list with the ingredients you need to buy.
Everything you need
Nothing you don't
Since Cooklist already knows the ingredients you have at home it only adds the items that you are missing to your shopping list.

Shop Everywhere At Once
Simultaneously compare pricing and availability at local retailers for your entire shopping list
Compare prices, availability, and order for delivery
Each item in your shopping list is matched to the real-time inventory and pricing for products at local grocery stores so you can see which stores have everything you need and how much it's going to cost.

Send your order directly to the retailer to have your groceries delivered or use the shopping list to shop in store.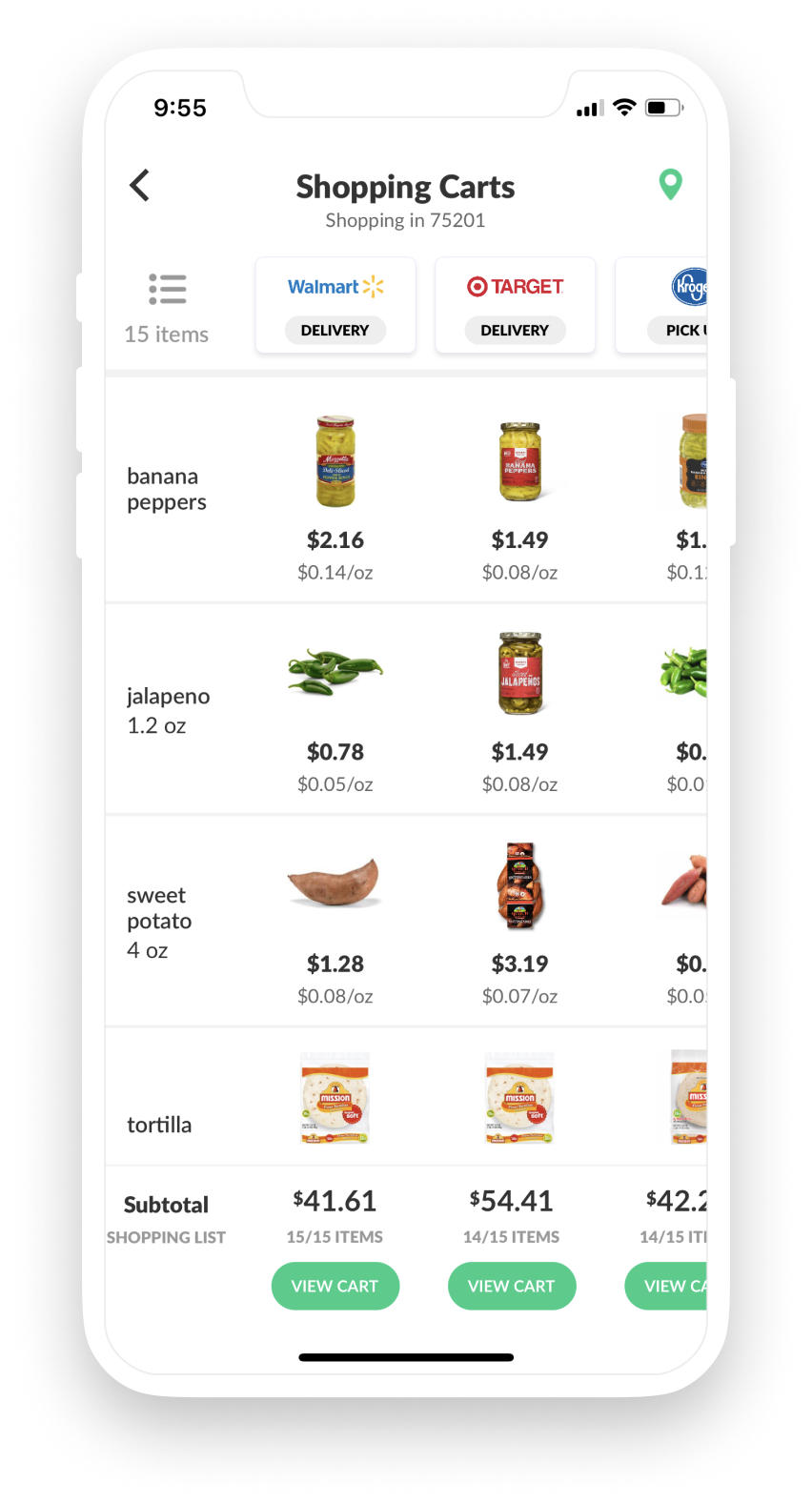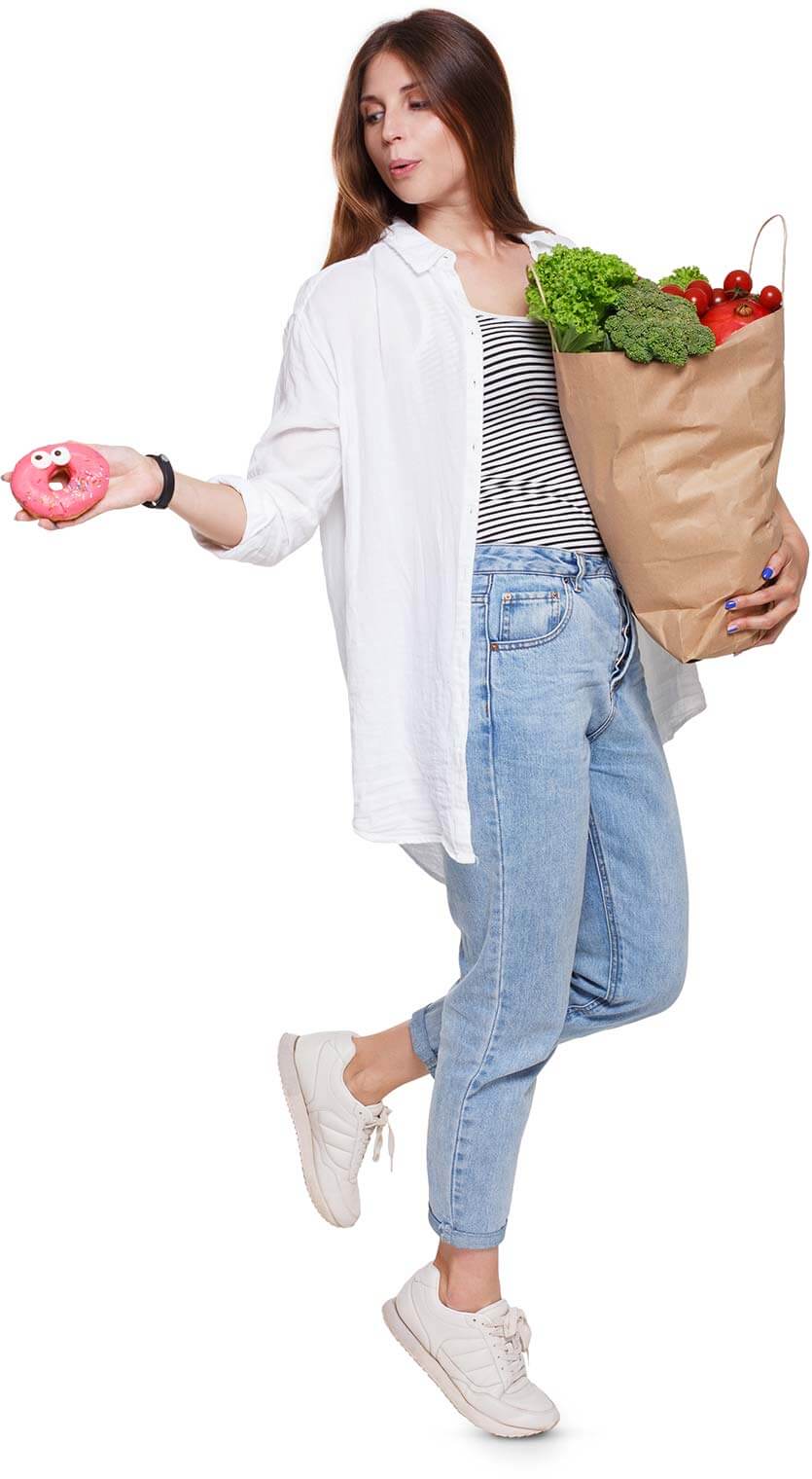 A personal shopper that never forgets your tastes
Cooklist learns which brands you prefer and understands the cadence that your household buys products. The more you use it the better it becomes at recommending recipes and products specifically for you!
Connect to your favorite grocery stores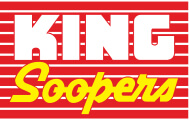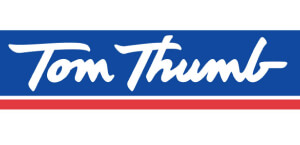 Pantry In Your Pocket
Keep track of what you have, what was recently used and get notifications when your food is about to expire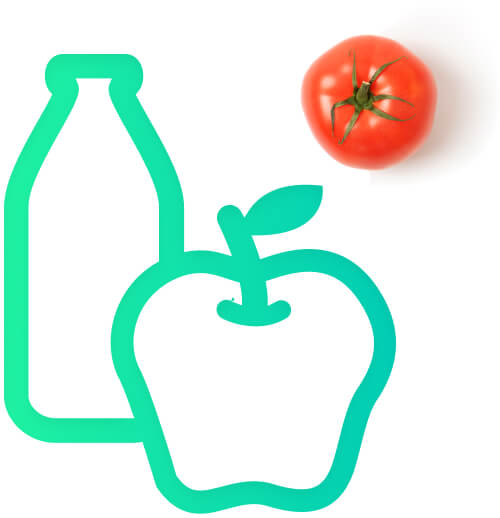 All your food on your phone
Check what you have at home no matter where you are. Import items to your Cooklist Pantry with the barcode scanner or by connecting a loyalty card.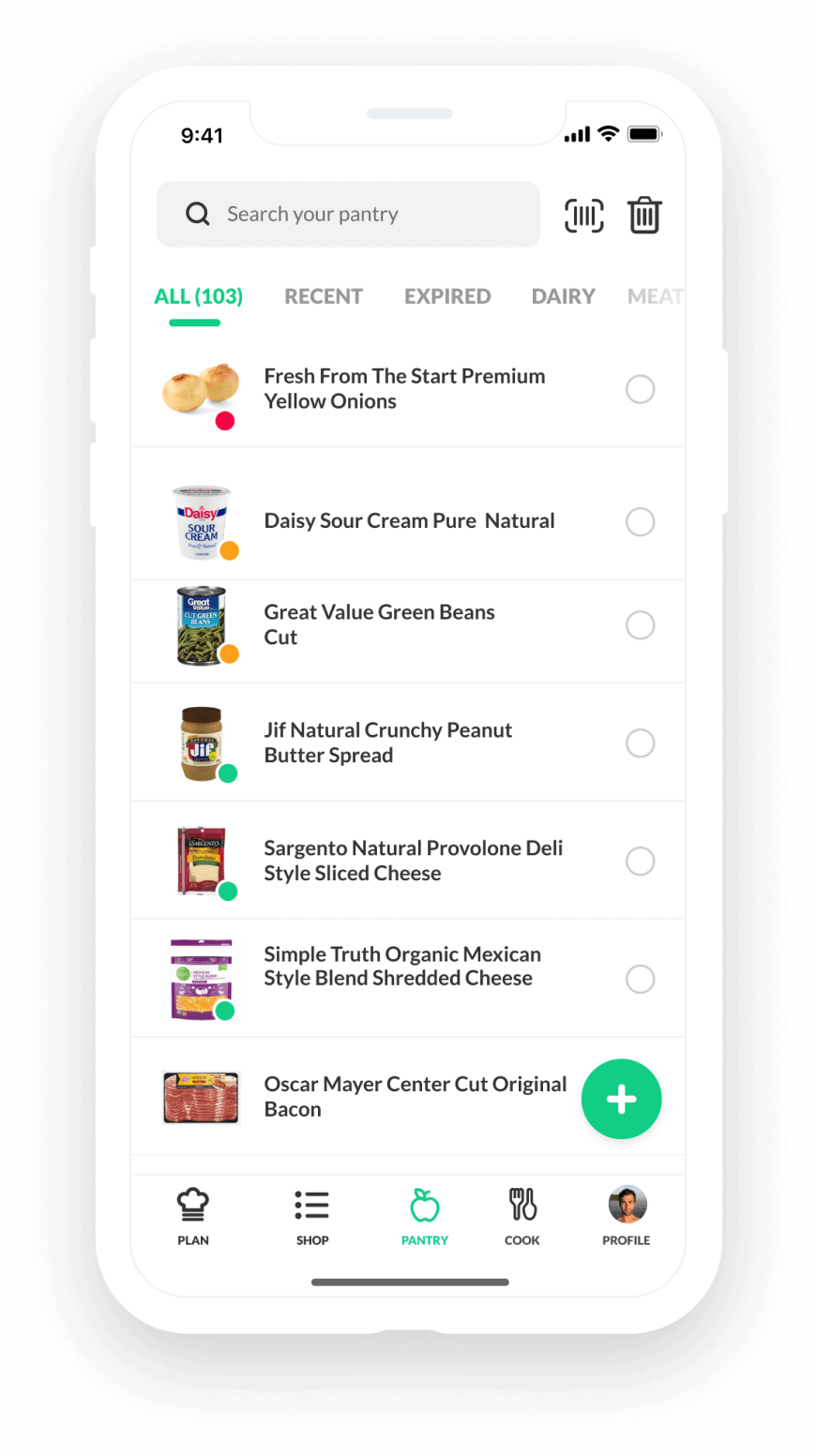 Full product details and expiration reminders
See the ingredients, nutrition details and purchase history for every item you buy. Cooklist automatically calculates expiration dates and notifies you before they expire.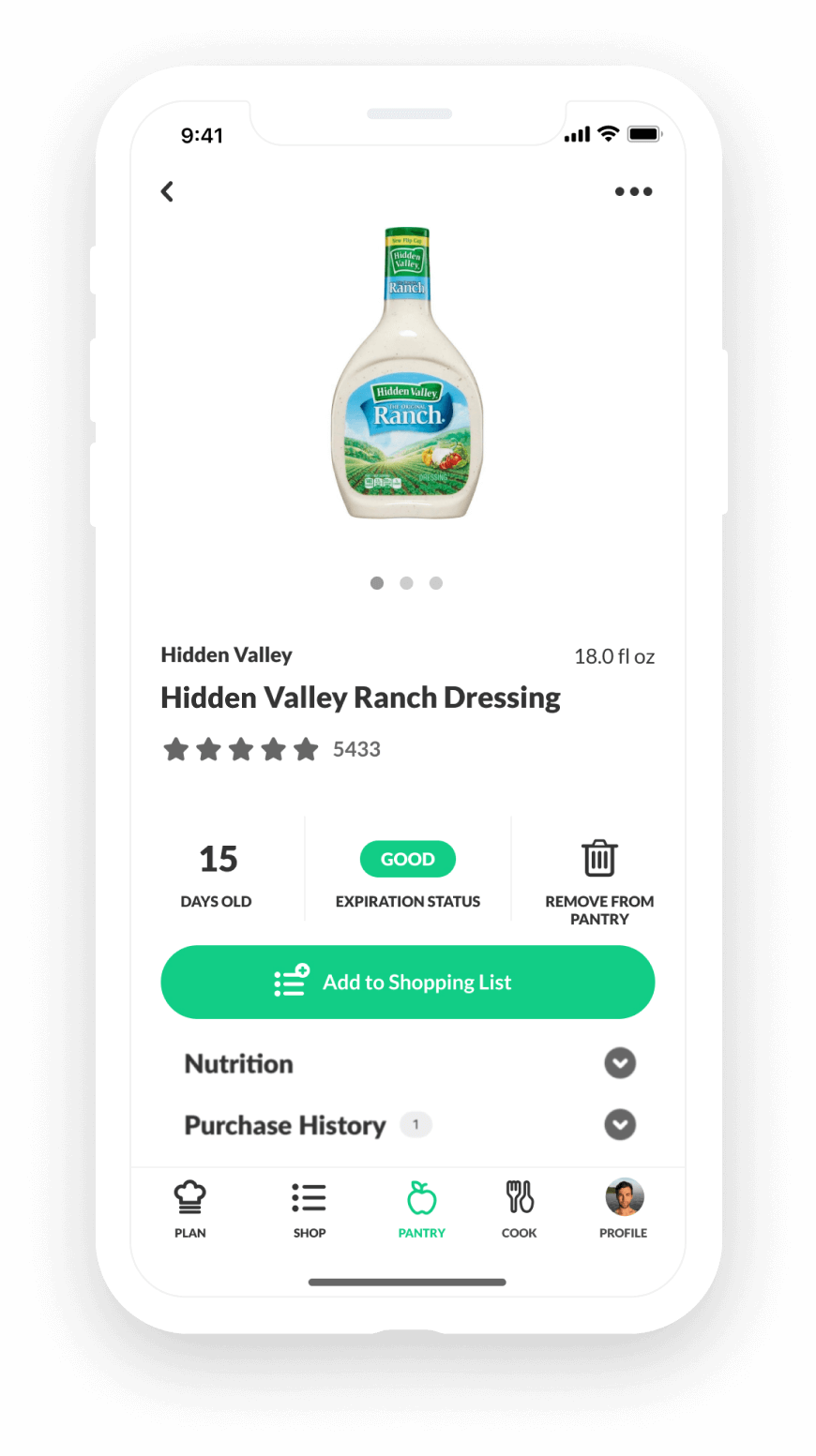 Easy. Healthy. Delicious.
Find meal solutions that reach your goals whether you follow a diet or simply want the best frozen pizza on Friday night.


Flexible for you
You don't always have the time to make a full meal from scratch. Cooklist helps you find the right meal no matter what your needs are.

From recipes that can be cooked in under 15 minutes to a frozen pizza, Cooklist is here to be flexible for you because your needs are unique.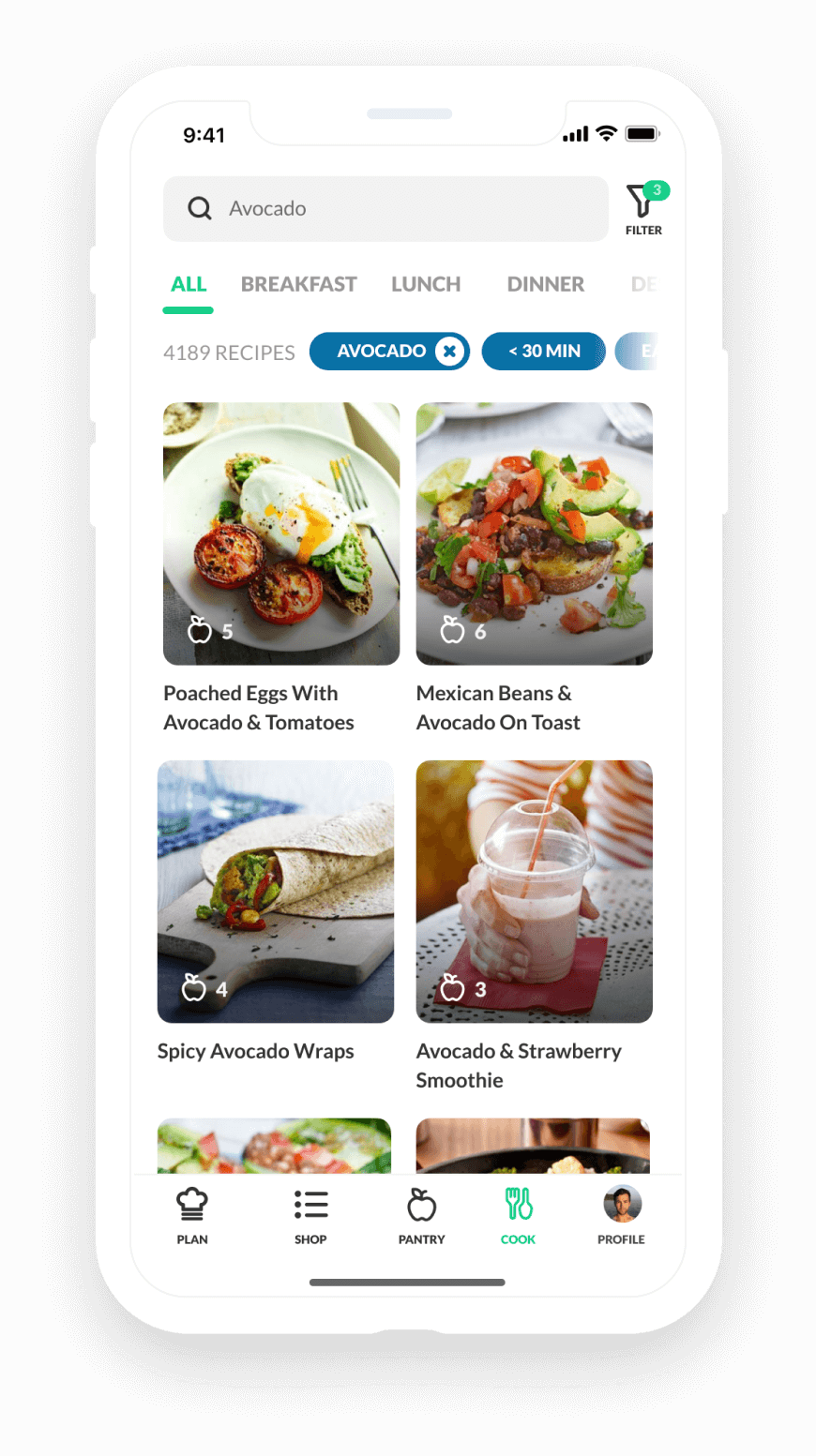 Find meals that agree with your diet and taste buds
Filter recipes and products that meet the constraints of your life, whether you follow a specific diet, are on a budget, have food allergies, or all of the above!
Cook Better Together
Cooking is a uniquely human experience and we've designed every aspect of Cooklist to help enhance it.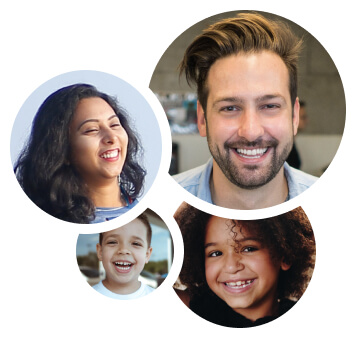 Made to work with your whole household
Invite the people you live with so you can all see the same shopping list, pantry and feed of recipes you can cook now. Anyone can add recipes to the shopping list so everyone has a say in what's for dinner.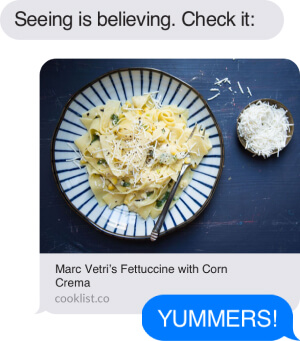 Share delicious moments at the table and beyond
Enjoy more meals together with those you love and share your experiences with the Cooklist community.
Ready to Eat Intelligently?
Download the free Cooklist app to get started